PATIO SHOW: WNC Writers ft. Stephen Evans, Nick Mac, Kate Bryant
Tickets
In-the-round show featuring artists from WNC, putting the spotlight on songwriting and original music with a tasteful touch of collaboration
PATIO SHOW
5 PM DOORS // 6 PM SHOW
ALL AGES
RESERVED TABLES
SOCIAL DISTANCING GUIDELINES IN PLACE
This is an in-the-round singer-songwriter style show that features artists from all over Western North Carolina. We like to put the spotlight on songwriting and original music with a touch of tasteful collaboration.
Born and raised in Fort Lauderdale, FL by musical parents and his talented brother, Stephen Evans naturally had a desire to play music. He started his own rock band, Mean Season, in Tallahassee, FL where he began honing his songwriting skills on the guitar. After moving to Asheville, NC 25 years ago, and vacillating between being a professional musician and building a nest, Stephen has been focusing on his love for writing and performing music. In 2014, the True Grits (Brian Shoemaker – bass, Sam Hess – drums, and Woodstock – mandolin) were enlisted to help him record his debut record "Something to Bleed" which was well received. The latest band EP release, "Under the Bridge" came out in 2017 to positive reception and local radio play as well. This record was engineered by newest member, Kyle Corbett (lead guitar).
Stephen's strong melodic songwriting is a blend of creative imagery of darkness and hopeful optimism. There is no denying the passion that shines through with his powerful vocals and lyrics. Songs like 'The Garden', 'Cherokee Hills', '1000 Roses' and 'Shining Star' are beacons of his folk rock songcraft.
This captain of the Western Carolina Writers ship, and Candler, NC native has been influenced by just about anything under the sun resides mostly in the southern rock and country realm. Nick had a short run with the Apple Blue Horse Band, but these days he's making his way as a solo artist. His music is largely inspired by love, good times and personal experiences.
Nick's first single called "Win or Die", which debuts on 2-26-21, is a testament to the heart and soul that he puts into his songs. Full album to be released a little later in the year.
Kate is originally from the Florida Keys where she began studying classical violin at the age of 5. She fell in love with country music after a family trip to Nashville and has ever since been musically influenced by country both as a performer and a writer. For the past six years she has made her home here in the mountains of WNC, collaborating with other local musicians and songwriters in various projects including Pronounced Heroes and The Pitching Fits. Her vulnerable storytelling walks the line between dark folk and 90s country and each line invites you to share in her passions, vices, and humor. Currently, she performs her original music around the WNC area as a duo with Troy Crossley.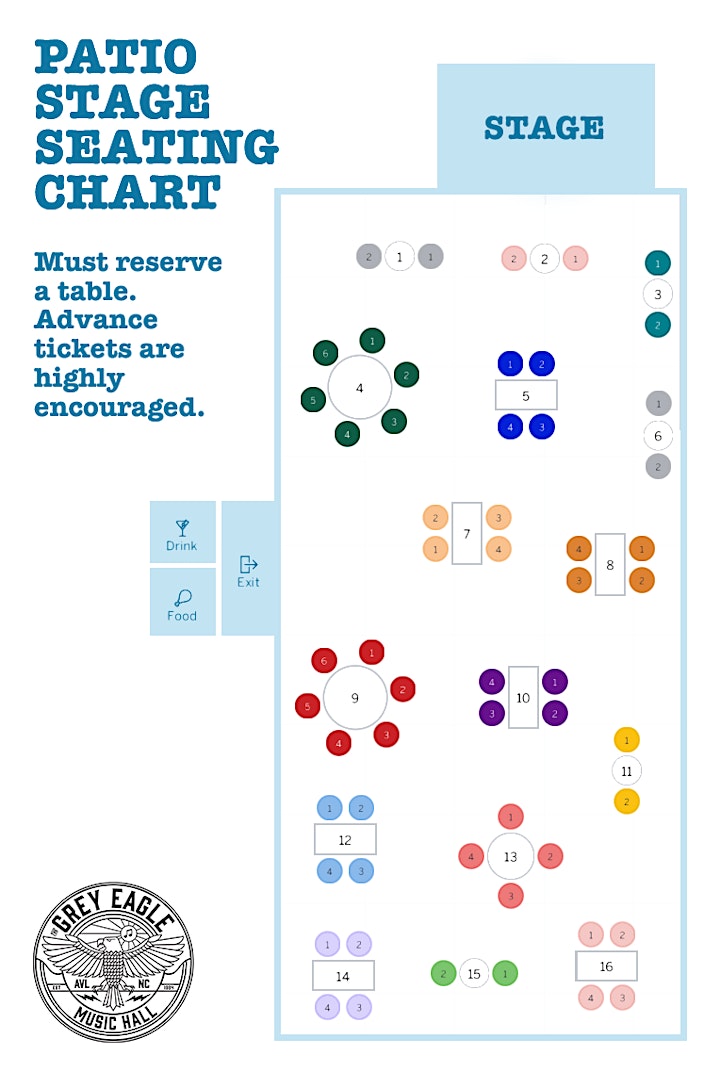 Tickets