PATIO SHOW: Eleanor Underhill and Friends
Tickets
Eleanor Underhill and Friends return to The Grey Eagle patio stage on May 15! A limited number of reserved seating tickets are on sale now.
PATIO SHOW
3PM SHOW / 2:30PM DOORS
ALL AGES
SOCIALLY DISTANCED, RESERVED SEATING
Eleanor Underhill & Friends is a genre-defying solo project formed by banjo-player and vocalist Eleanor Underhill in 2014. First envisioned as a non-touring and experimental antidote to Underhill's chart-topping Americana folk band, Underhill Rose, the group has evolved into an eclectic Asheville favorite. Threads of rock, new wave, jazz, R&B, psychedelia, and folk weave a mysterious and sometimes dizzying experience that gives music nerds something to talk about and music lovers something to dance to. Poignant original tunes and unexpected cover songs dovetail together with Underhill's soulful vocals and unusual banjo approach to create something both timeless and fresh. In 2020, the group released their second album, Land of the Living, with American Songwriter premiering the kick-off track, "Didn't We Have Fun?", and Musoscribe naming the album a "Best of 2020" release.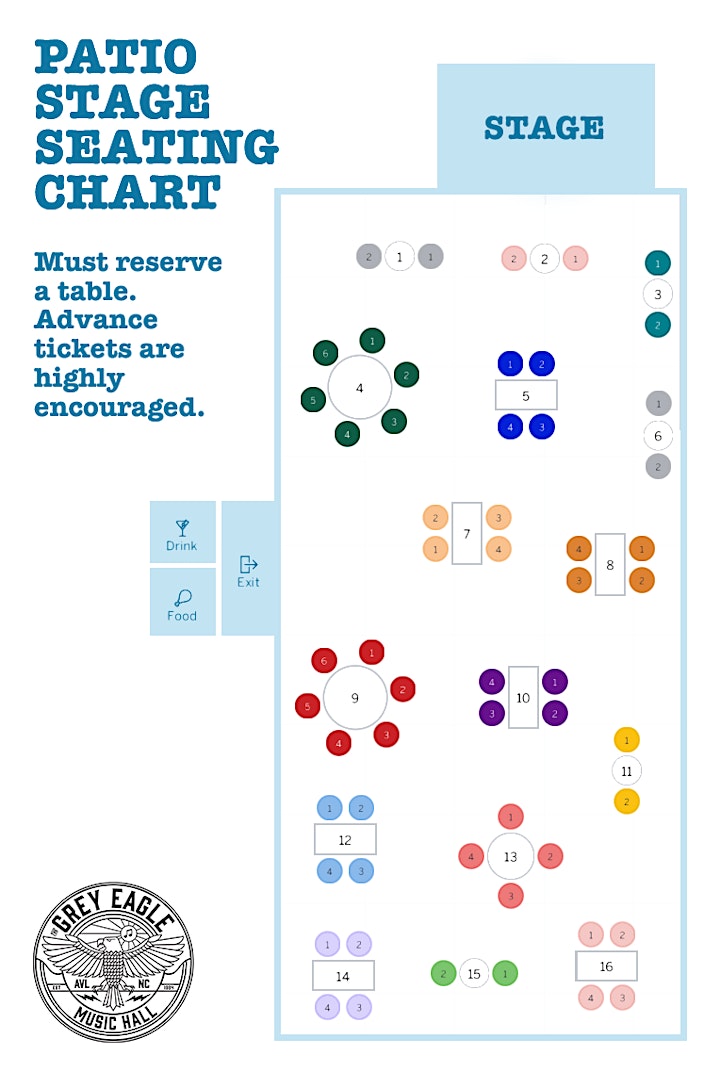 Tickets