PATIO SHOW: Brad Heller and The Fustics + Jangling Sparrows
Tickets
Bard Heller and the Fustics + Jangling Sparrows play the patio stage on May 13th! A very limited number of tickets are available now.
PATIO SHOW
5PM DOORS / 6PM SHOW
ALL AGES
SOCIALLY DISTANCED RESERVED SEATING
Whether with his backing band, The Fustics, or performing as an acoustic artist, Brad Heller has established himself as a credible force among current songwriters. Honing his craft for over a decade and a half the Wilmington, North Carolina, transplant has built a reputation as a thoughtful songsmith who tackles a wide range of personal and social issues. Bouncing between a myriad of genres, Heller finds creative drive in honoring musical influences that inspired him, while never abandoning his own unique sound.
With the 2019 release of his new album, The Sentence, Heller continues to build his audience with constant touring and spirited live shows. Heller's latest effort centers on middle-class characters while exploring themes of loss, self-imposed alienation, abandonment of faith, addiction, and immigration. Voted Wilmington's "Best Original Rock Band," Brad Heller and the Fustics will be hitting the road in full force in the new year and beyond.
"…the sound of Heller and company is hard to pin down…A natural storyteller…complete with mellow acoustic rhythms and cutting electric riffs…likens his songwriting to that of Kentucky's Chris Knight." – Charleston City Paper
"They make honest to god rock and roll…at times sounding like The Jayhawks or even bigger bands like The Wallflowers…dramatic in the same way Van Morrison or Led Zeppelin can be in their quietest moment." – Southeast Performer
"…taking the legacy of Redheaded Stranger, Nebraska, Blood on the Tracks, and Son Volt's Trace in their own hands and hearts." – Grayson Currin, Independent Weekly
Almost born on the airplane from Columbus, OH to Philly, Paul Edelman has cultivated a passionate, loyal following with original, arresting and reverent music.
Edgy and misty, from a holler to a whisper, Edelman's lyrics, song crafting, vocals, technical proficiency and raw performances have been making folks feel that they've truly discovered something special and he's earned universal respect from peers as well.
Veteran of some of the biggest Philadelphia tickets of the day- The Butcher Holler Boys, Naked Omaha, The Boxcars, and The Jangling Sparrows, Paul has shared bills with Scott Miller and Mic Harrison both of the V-Roys, Robert Earl Kean, James McMurtry, Drive-by Truckers, Neko Case, Big Sandy, Langhorne Slim, Patty Larkin, The Sadies, Cordero, The Bottle Rockets and Grayson Capps among many others so far.
Paul has worked with some of the industries greatest names, he has recorded with Jimmy Johnson (founder Muscle Shoals Studio), Nashville Session Staple drummer, Martin Parker (Ricky Scaggs, Allison Krauss, Pattti Loveless) And Keyboardist Steve Fordham ( Mavis Staples)
Paul relocated to Asheville, NC in 2008 where he quickly grabbed winner of the 2009 Flat Rock Music Festival songwriter competition and has just indepentently released his newest album, Stranger Things and Truer Words. Stranger Things and Truer Words is available through our website and digitally through all the distributors listed here.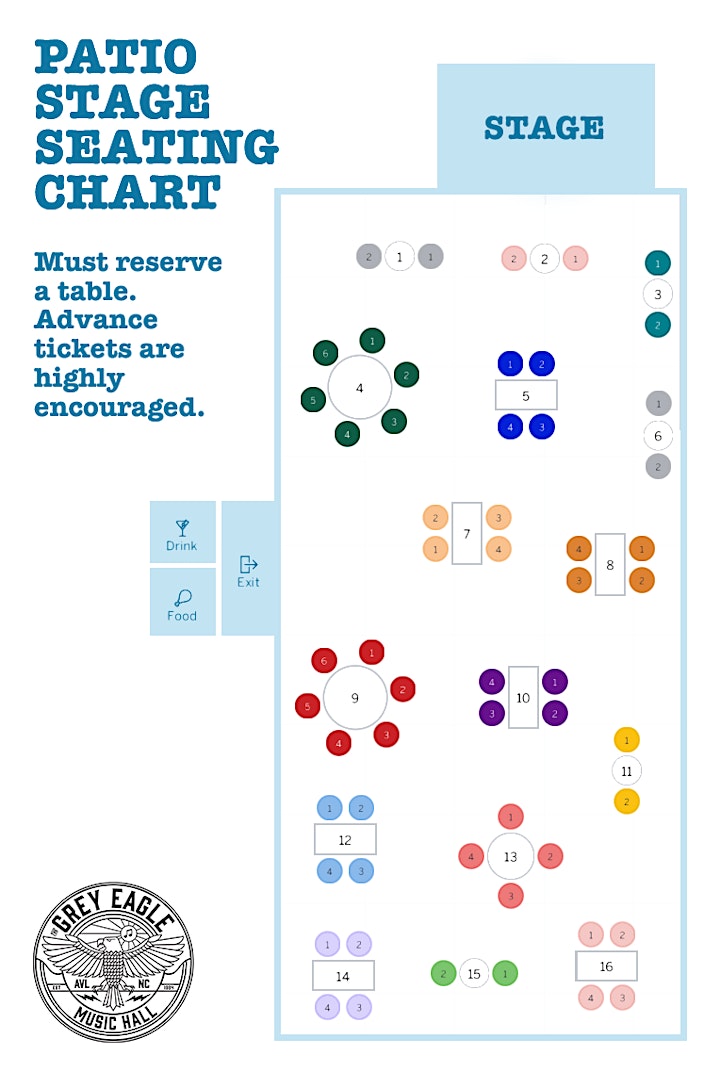 Tickets