PATIO SHOW: Alex Krug Combo
Tickets
Alex Krug Combo hits The Grey Eagle patio stage on Saturday July 3 for an ALL AGES show. A very limited number of tickets are available now!
PATIO SHOW
5PM DOORS // 6PM SHOW
ALL AGES
RESERVED TABLES
SOCIAL DISTANCING GUIDELINES IN PLACE
Life is at its very core about exploring. We can remain stagnant and rooted in place, or we can take a page out of Alex Krug Combo's playbook and dive headfirst. The thrill of adventure looms ahead of this heart-driven dream folk rock band. With a sense of discovery, the Asheville-based players strike a stunningly evocative chord about life, being an outsider and the kind of heartache that transforms your soul. Singer and songwriter Alex Krug is a colossal force of power, strength and charm, and their voice emerges as a diamond in the rough. The band with Tina Collins' mountain-crushing harmony vocals, Bill Berg on drums, Zack Page's with upright bass, Jackson Dulaney with lap steel and Kyle Samples on electric guitar, all permit the arrangements to really breathe on their own.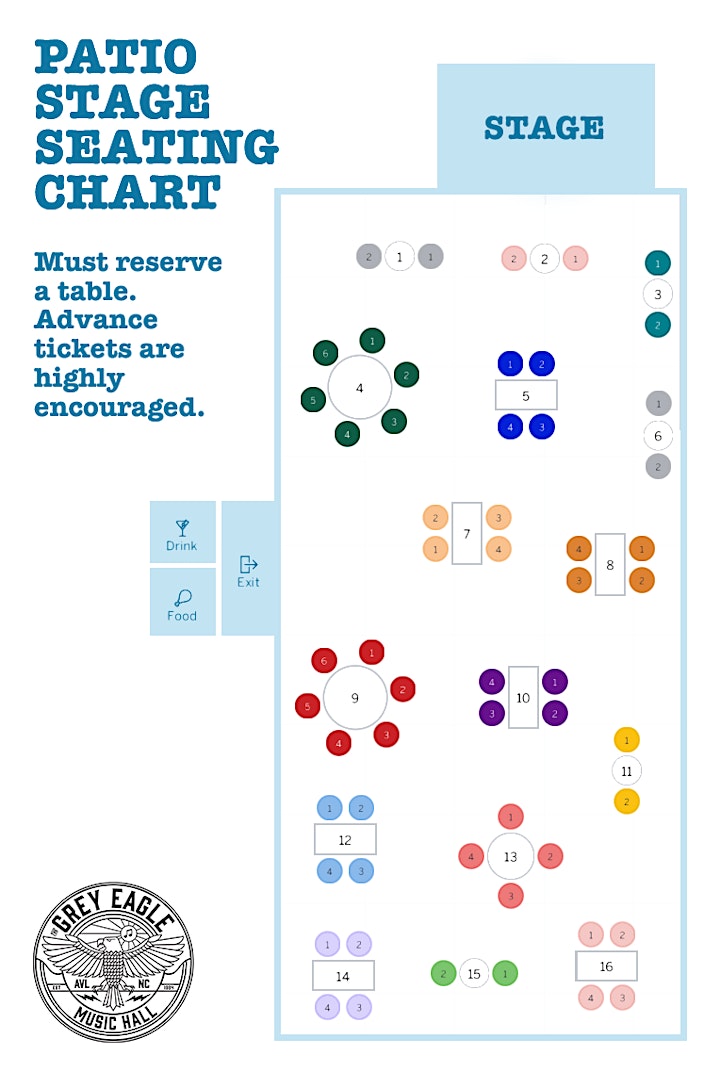 Tickets