The Travis Book Happy Hour w/ special guests Matthew Rieger & Andy Dunnigan of The Lil Smokies on October 21 at The Grey Eagle.
ALL AGES
7PM SHOW, 6PM DOORS
RESEREVED SEATING
The Travis Book Happy Hour is a 90 minute variety show hosted by Travis Book; bassist, songwriter, and vocalist in the Grammy Award winning bluegrass band, The Infamous Stringdusters, streaming live from the historic Grey Eagle in Asheville, NC. Born from his desire to bring musicians and friends together for collaboration and conversation, Travis launched the series in the summer of 2020 amidst the uncertainty of the Covid-19 crisis and a country divided. Faced with a cascade of existential questions about the nature of life and of being, Travis sought an outlet for inquiry, and individuals to help him dig deeper into what it means to be a musician and a creative being in the context of an ever-changing world. Unique, spontaneous musical collaboration with friends and contemporaries leads to singular moments of harmony and the occasional musical train-wreck… The Travis Book Happy Hour is his attempt to shine light into the darkest corners of our lives; to dive deep into the nature of our being and emerge bathed in the love, happiness, grace, and gratitude that's available to us all, and hopefully, to make some beautiful, meaningful music along the way.
MATTHEW RIEGER & ANDY DUNNIGAN of THE LIL SMOKIES
Drawing on the energy of a rock band and the Laurel Canyon songwriting of the '70s, The Lil Smokies are reimagining their approach to roots music on Tornillo, named for the remote Texas town where the album was recorded. Produced by Bill Reynolds (The Avett Brothers, Band of Horses), Tornillo is the band's third studio album. Formed in Missoula, Montana, The Lil Smokies have built a national following through constant touring, performing at Red Rocks, LOCKN', High Sierra, Telluride, Bourbon & Beyond and more.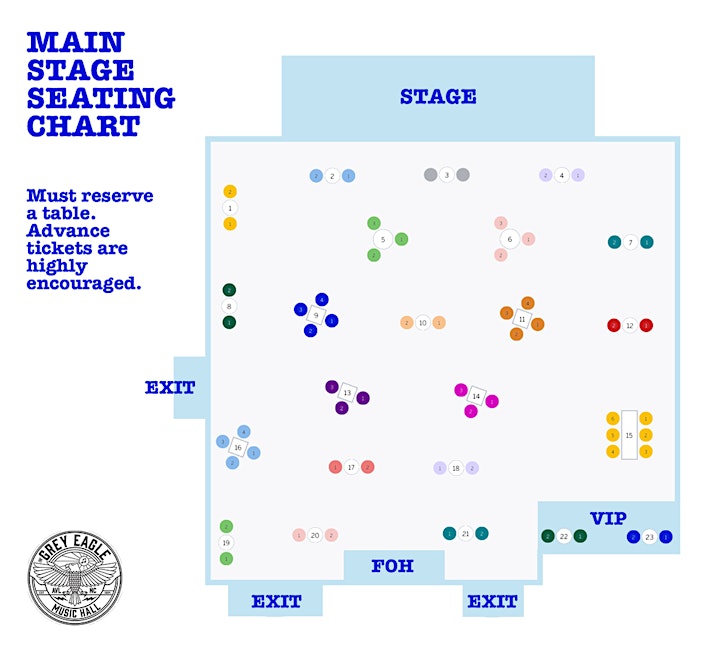 Venue Information:
The Grey Eagle
185 Clingman Ave

Asheville, NC, 28801