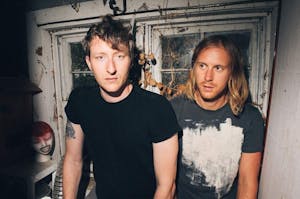 Presented by The Grey Eagle Taqueria
PATIO SHOW: Lighted Stairs (formerly Ahleuchastistas) + Tongues of Fire
Lighted Stairs (formerly Ahleuchastistas) w/ Tongues of Fire take over The Grey Eagle patio stage on Friday, October 9th!
PATIO SHOW
6 PM DOORS // 7 PM SHOW
ALL AGES
RESERVED TABLES
SOCIAL DISTANCING GUIDELINES IN PLACE
LIGHTED STAIRS (formerly Ahleuchastistas)
Ahleuchastistas' first show was at a house on South French Broad Street in Asheville, North Carolina in 2002. The band consisted of Shane Parish on guitar, Mike Horgan on drums, and Dave Marks on bass. After this maiden voyage the band soon morphed into the trio of Parish on guitar with Derek Poteat on bass and Sean Dail on drums. A configuration that premiered at the legendary Vincent's Ear club in Asheville. Local enthusiasm was surprisingly high.
Some friends at Green Eggs & Jam, a local record store at the time, were so stoked they released the band's first album, On the Culture Industry in 2003. The Parish/Poteat/Dail configuration of the band went on to release two albums on Cuneiform Records (What You Will 2005 and Even in the Midst... 2007) and one on Tzadik Records (The Same and the Other 2004/2008), and toured USA/Canada and Europe. In 2008, Sean Dail left the band.
After a brief search and posting on the Myspace-dot-com bulletin board, Ryan Oslance joined Ahleuchatistas on drums, relocating from Illinois to Asheville for the project. After a couple European tours and a US tour the Parish-Oslance-Poteat trio released Of the Body Prone on John Zorn's Tzadik Records. In November 2009, Poteat left the band.
There was a brief period where Joseph Burkett played bass, with an East Coast USA tour featuring the Parish-Oslance-Burkett configuration. But, by late Winter 2010, Ahleuchastistas settled into being a duo with Shane Parish on guitar and Ryan Oslance on drums. After a few low-key regional shows the duo premiered at Big Ears Festival 2010 in Knoxville, Tennessee, and two days later flew to Europe for a 3-week tour.
Any apprehensiveness about the changes in personnel and repertoire was soon dispelled by the high enthusiasm and warm embracing of the new sounds from audiences. For a few years, the duo toured relentlessly, mostly in the EU, and self-released the 6th Ahleuchatistas album, Location Location. That album, which was cobbled together from various recording dates, home recordings and live shows, came out in 2011. Also in 2011, Ahleuchatistas completed a highly produced album entitled Future Trauma, which as yet remains unreleased.
In 2012, Heads Full of Poison, the band's 7th studio album came out on Cuneiform Records, with a double vinyl edition released on Harvest Recordings, the record label component of Asheville's renowned record store, Harvest Records. In support of this album, the band played at Moogfest 2012, toured the entire USA with the band Buke & Gase, and headlined a couple tours of the EU.
In 2015, the burgeoning Chicago-based label International Anthem produced Arrebato, the 8th studio album from Ahleuchatistas.
In 2019, the band reorganized, with the Parish/Oslance duo adopting the moniker Lighted Stairs, and Ahleuchatistas now poised to broaden its musical palette and widen the circle of musicians involved.
"Music doesn't get much closer to the edge than this." – Alternative Press
"…remarkably tight, with the ability to turn complicated and seemingly unrelated phrases on a dime." – NPR
"Formerly a trio, the band…has pared down to a duo….The new sound…has…a much greater emphasis on ragged, high-tempo garage prog brutality and spine-chilling soundscapes. 4stars[Location, Location]" –DownBeat
"…There's noise and fire in their playing, but most of these tunes are also studded with signposts, demanding close attention and clear execution. …" – NY Times
"Not superfluous or simply framed on a crash-and-burn musical ethic, Ahleuchatistas translates into a mindset that circumvents stereotypes or anything that links to a product-driven formula. Loud, rebellious, and riotously invigorating, the band tears down convention to impart a unique identity and sprawling musical plane, unbound by traditional applications or instilled with acquiescence." - All About Jazz
Most bands fit cleanly within a genre, but Tongues of Fire don't. At their heart they are a punk band, their shows are unhinged, the music is straightforward and hard hitting, there is no trace of excessiveness but they have an accessible and well-crafted feel to what they do. The melodies are clear and memorable, production clean, and the instrumentals deceptively complex. The band has an ever growing list of influences but never stray into derivativeness. They have a very clear sound and goal, making fun as hell guitar music while being forward thinking and relevant.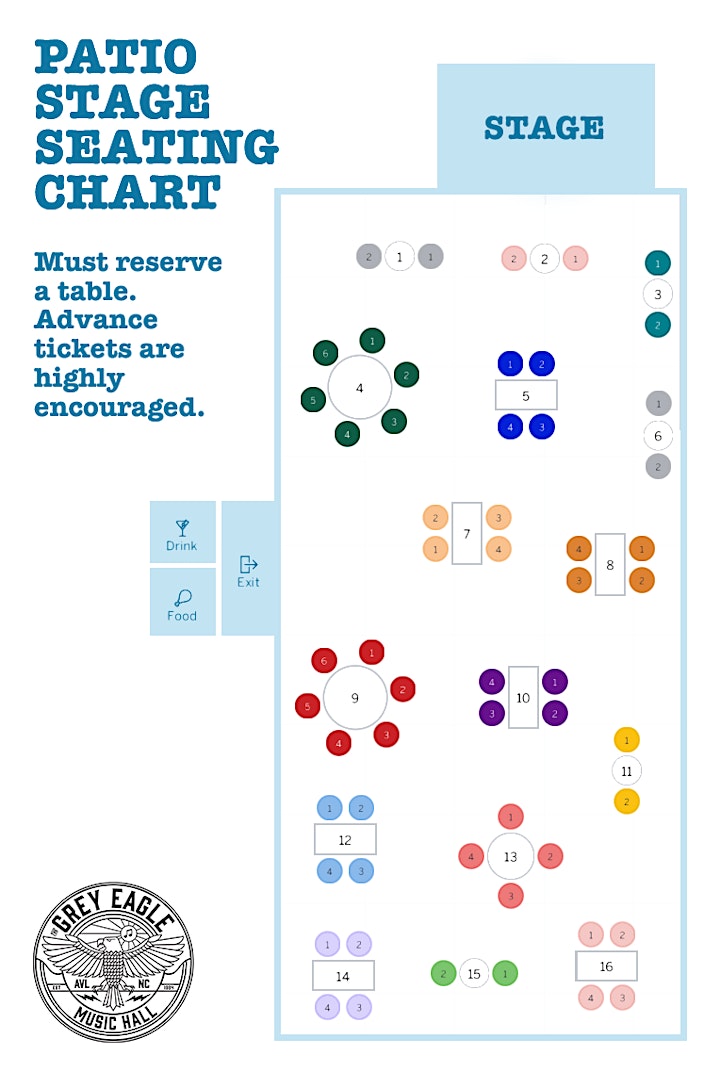 Venue Information:
The Grey Eagle
185 Clingman Ave

Asheville, NC, 28801