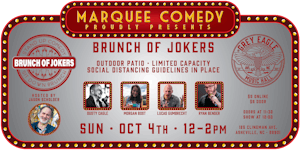 Brunch of Jokers return to The Grey Eagle patio stage on Sunday, October 4th! A very limited number of tickets are available now!
PATIO SHOW
11 AM DOORS // 12 PM SHOW
18+
RESERVED SEATING
Join us for what might be our last outdoor Brunch of Jokers show on the Grey Eagle Patio!
This month we bring you Morgan Bost and the Greensboro Boyz. They actually aren't related, but how great does that sound? Morgan is a much beloved Asheville comedian and the other 3 dudes have been packing rooms in the Greensboro area for years! Don't miss this last chance to laugh in the sun before the cold moves in!
OUTDOOR SHOW
- Sunday, Oct 4th
- $5 Online • $8 Door
- 11:00 AM Doors // 12 PM Show
FEATURING:
Morgan Bost
Dusty Cagle
Lucas Gumbrecht
Ryan Bender
HOSTED BY:
Jason Scholder
- LIMITED CAPACITY
- SOCIAL DISTANCING GUIDELINES IN PLACE
- Special Brunch Menu
- Full Bar
- 18+ Recommended
RATED R: Shows are 18+ and feature adult comics, talking about adult subjects, using adult language. We invite you to come with an open mind and a desire to laugh! If you are looking to be offended, we can arrange that, too.
Marquee Comedy loves bringing comedy to The Grey Eagle. Please wear a mask until you are seated. Respect social distancing. Support local comedy and help us make Sunday Brunch the funniest meal of your life! And if you're sick, please stay home. We'll see you at another show down the line.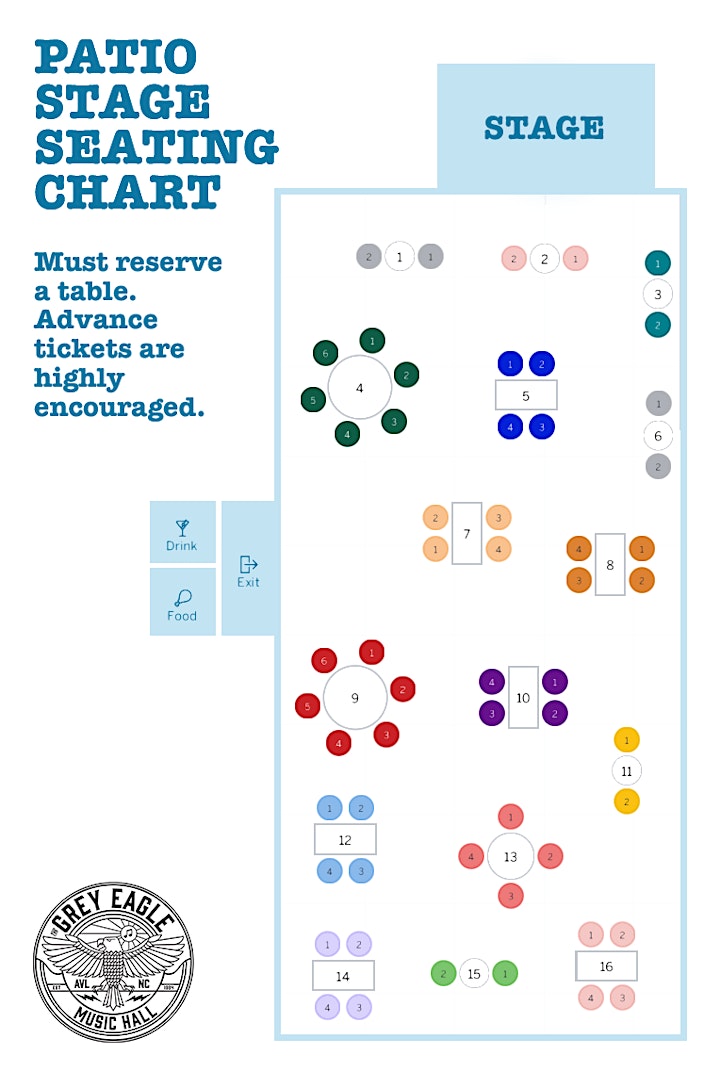 Venue Information:
The Grey Eagle
185 Clingman Ave

Asheville, NC, 28801