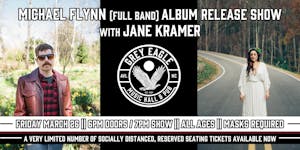 Presented by The Grey Eagle and Worthwhile Sounds
NIGHT ONE: Michael Flynn (full band) Album Release Show + Jane Kramer
Michael Flynn celebrates the release of his latest album "Survive With Me," with very special guest Jane Kramer at The Grey Eagle on 3/26.
ALL AGES
7PM SHOW, 6PM DOORS
RESERVED, SOCIALLY DISTANCED SEATING
On his latest solo endeavor, Survive With Me, Western North Carolina based songwriter Michael Flynn plants his feet firmly on the ground as a class solo act and master lyricist. A pioneer of the celebrated Charleston outfit Slow Runner—which landed in the embrace of SonyBMG and has toured with the likes of The Avett Brothers, Josh Ritter, Built To Spill, and more, he again mines down deep into unknown territory for material so singular and personal it could only exist as a solo album. Known for his eccentric arrangements and sharp storytelling, Flynn's restless honesty ripens on the new release, exploring darker subject matter eerily suited for the times. Gliding seamlessly between intimate confessions, condemnatory observations, and vignettes of his life, the record is a mature follow up to his 2018 release Pretend Like, and offers listeners an unfiltered look into the mind of a man who is still making sense of the world even after seeing so much of it.
Boasting an eclectic lineup of piano, horns, marimba, banjo, and sweeping synth arrangements, the album is an engaging listen from start to finish, and perfectly reinforces Flynn's understated vocal tenor. An effortless balance of enchanting falsetto and tastefully implemented double tracking techniques, the result is a bright new release that brings to mind at once the whimsy of early Ben Folds and the deadpan temperament of Conor Oberst. Grand yet unpretentious, Survive With Me is a powerful step forward for Michael Flynn, who has once again proven that the loudest voices aren't measured by decibel.
Lauded by UK music reviewer Three Chords and the Truth as sounding as if she was "...born to gypsy poets and raised in the mountains by Emmylou Harris," Asheville, North Carolina songstress and poet, Jane Kramer has garnered international recognition for the sultry, heartrending originality of her vocals and for the heavy-hitting lyrical eloquence of her songwriting.
With deep roots in the musical traditions, culture and natural beauty of her beloved Appalachia, Kramer's songs are introspective, gracefully gritty and fiercely memorable. With three acclaimed solo albums under her belt since her departure from the nationally-recognized female mountain folk trio, The Barrel House Mamas, Kramer has forged an even more successful solo career with an impressive touring schedule that has won her fans from her native southeastern, USA to Portland, Oregon, to Scotland, UK.
A former social worker, domestic violence crisis counselor and avid humanitarian, Kramer continues to perform and teach about the songwriting process in women's prisons, rescue missions, programs for at-risk youth, classrooms, hospitals and animal shelters in addition to traditional venues and music festivals, sharing her message of music as a powerful tool for healing, connection and compassion.
Quoted as "...an artist on the rise" by grammy-nominated songwriter, Mary Gauthier and " A voice that can only be described as one of the purest in modern Americana music" by Blue Ridge Outdoors Magazine, Kramer has performed with such well-known artists as Joan Osborne, Amy Ray of the Indigo Girls, Gretchen Peters, Shawn Mullins and Maria Muldaur.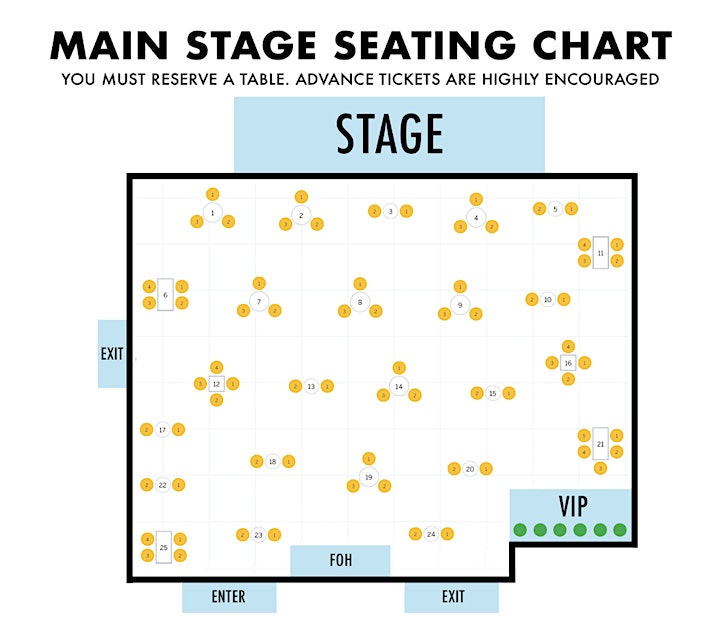 Venue Information:
The Grey Eagle
185 Clingman Ave

Asheville, NC, 28801