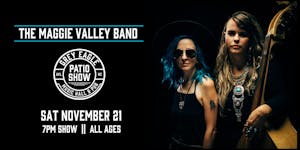 Presented by The Grey Eagle
PATIO SHOW: The Maggie Valley Band
The Maggie Valley Band plays The Grey Eagle patio stage on Sat Nov 21. A very limited number of reserved seating tickets are on sale now!
PATIO SHOW
7PM SHOW
ALL AGES
RESERVED SEATING
Hailing from North Carolina, two sisters and friends of the Maggie Valley band came together in the town they now identify themselves with. Each member learned their trade of music in the beautiful mountains of Maggie Valley, NC. Sisters Whitney & Caroline Miller grew up in a home where playing the piano was a daily requirement. Daily requirements turned to passion as they hit the streets to street busk. After years of busking, The Maggie Valley Band was officially formed and decided to take it inside-to venues. TMVB released their album "The Hardest Thing" in 2018 under the direction of Grammy & Emmy nominated producer, David Mayfield. TMVB comes together to produce a sound affectionately referred to as "Dark Appalachian".
In 2019, TMVB released the singles, "Silence" and "Something New" under the production of Jantzen Wray. In an unprecedented year of a pandemic TMVB took the time off the road to put into good use into releasing new music + new music video. TMVB released "Something New, Volume I" under the same production of J. Wray. In the fall of 2020, TMVB released "Tougher Than Me" a collaboration with Matt Langtson of neo punk band, EleventySeven. Under the production of Rock Candy Recordings TMVB showed once again they are a band without borders.
TMVB's career has taken them as far as Canada to Southern Florida and partnering with great & diverse acts such as: David Mayfield, Jason Isbell, Infamous Stringdusters, Robert Randolph & the Family Band Black Lillies, Indigo Girls,Brent Cobb, Donna & the Buffalo Lonesome Riverband and many more!
Vocals, Guitar, Mandolin, Harmonica, Banjitar / Whitney Miller
Vocals, Bass, Percussion / Caroline Miller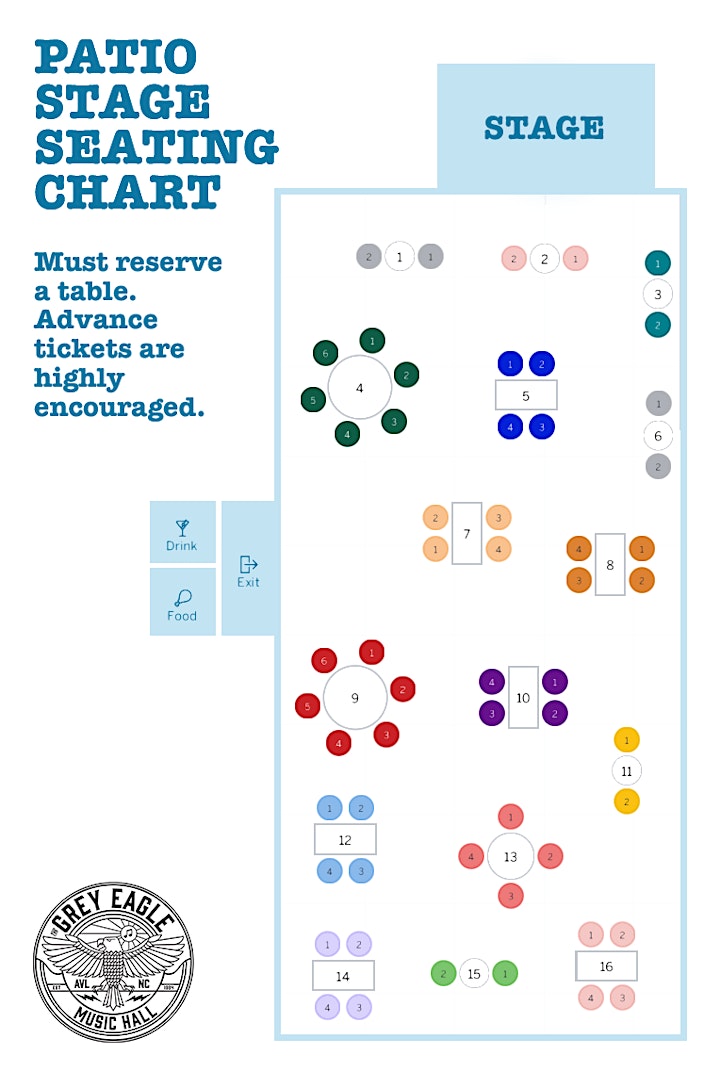 Venue Information:
The Grey Eagle
185 Clingman Ave

Asheville, NC, 28801