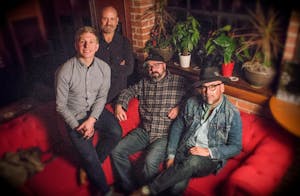 Reverend Finster: Acoustic R.E.M. Tribute hits the patio stage at The Grey Eagle in Asheville, NC. Buy tickets here!
PATIO SHOW
7PM SHOW
ALL AGES
RESERVED SEATING
Reverend Finster is an all acoustic tribute to the music of R.E.M. featuring songs from the 80's IRS Records catalog. Based in Asheville, NC, its members are Andy Eubanks (guitar & vocals), Didier Rubio (acoustic bass), Ari Schantz (snare drum), and Sam Lyons (fiddle, guitar, mandolin, & vocals). Sharing the love of early R.E.M., Reverend Finster strives to bring the nostalgia of R.E.M. and the Athens, GA music scene in the 80's through non-traditional acoustic interpretations of their music.
Reverend Finster derived their name from the great Georgia folk artist, the Reverend Howard Finster, who collaborated with lead vocalist Michael Stipe on the cover art for R.E.M.'s second album Reckoning, and also filmed the video for 'Radio Free Europe' at Finster's Paradise Gardens estate in Summerville, GA. Reverend Finster's sets include select songs from each of the IRS albums from Chronic Town to Document with a few choice sing-alongs from the albums Green, Out of Time, and Automatic for the People.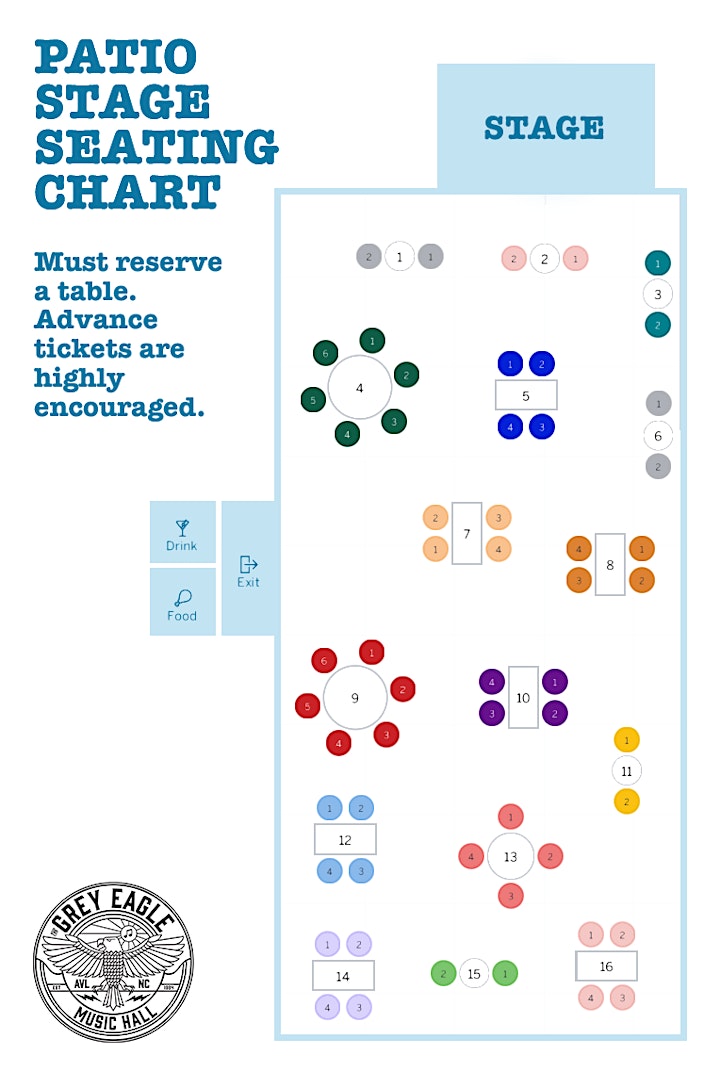 Venue Information:
The Grey Eagle
185 Clingman Ave
Asheville, NC, 28801