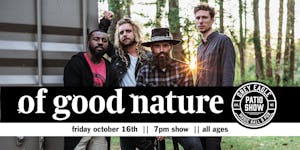 Of Good Nature plays The Grey Eagle patio stage on Friday October 16th! A very limited number of reserved seating tickets are available now.
PATIO SHOW
7PM SHOW
ALL AGES
RESERVED SEATING
With a fusion-friendly approach to today's music, Of Good Nature (OGN) showcases a highly-accessible sound concentrating on relatable lyrics, uplifting energy, and professional musicianship, and packed into a potent blend of alternative, pop, rock, jazz, reggae, and more. This dedicated group of prolific songwriters are once again expanding their style and listener base with their newest album, Everything Turns Gold (May 2020). This latest release includes songs produced by Danny Kalb (Beck, Ben Harper), and Ted Bowne (Passafire), and features a fan-favorite cover of Bill Withers "Lovely Day", which was recorded with Sergio Rios at Killion Sound in North Hollywood, California.
In February 2020, OGN joined Train on their Sail Across The Sun Cruise for the third year joining other artists such as Allen Stone, Matt Nathanson, The Original Wailers, Mark McGrath, and of course Train. That same month OGN performed at One Love Music Festival in Long Beach (CA) with Rebelution, Stick Figure, Slightly Stoopid, and dozens more. In March, OGN was set to join The Expendables on their national 10th Annual Winter Blackout Tour presented by Cali Roots. Staying busy during the pandemic, the group has focused on writing and recording more new music and creating additional content for fans.
OGN has previously received recognition for their earlier studio work: Timeless (February 2019), also produced by Danny Kalb, debuted at #1 on iTunes and #3 on Billboard (Reggae Albums Chart) in 2019, and the single "Take Me Anywhere" premiered on Sirius XM's The Pulse. Another single, "Be The Day", is featured on The CaliRoots Radio Show on Sirius XM's The Joint. OGN's sophomore release, Life Worth Livin', debuted at #5 on the iTunes Reggae Chart.
Previous touring highlights include the festivals Dry Diggings and Reggae Rise Up, and joining Matisyahu in 2019 as direct support for his fall tour. The band has also supported headliners Stick Figure, Sublime with Rome, Dirty Heads, The Wailers, George Clinton, Michael Franti & Spearhead, Arrested Development, Robert Randolph & The Family Band, Blues Traveler, and many more.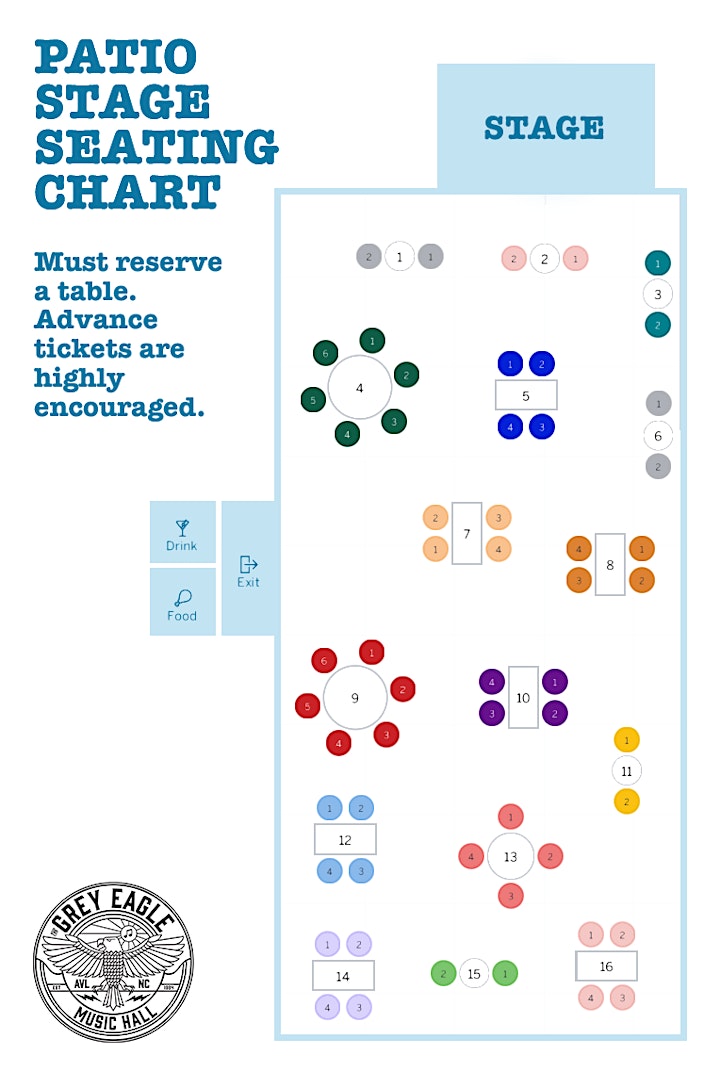 Venue Information:
The Grey Eagle
185 Clingman Ave
Asheville, NC, 28801