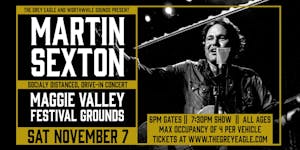 Presented by The Grey Eagle
Martin Sexton: Drive-In Concert at Maggie Valley Festival Grounds
$75.00 - $150.00
Canceled
The Martin Sexton drive-in concert at The Maggie Valley Festival Grounds originally scheduled for 11/7 has been canceled. Please see below.
A Message from The Grey Eagle:
Due to circumstances beyond our control the Martin Sexton drive-in concert originally scheduled to take place at the Maggie Valley Festival Grounds on Saturday November 7th has been canceled. We apologize for any inconvenience and we hope to reschedule for the Spring. The refund process is already underway, and you should see those funds returned to your account in the next 5-7 business days (if not sooner) via Eventbrite.
Thanks for your understanding and we hope everyone is remaining safe during these challenging times. MASKS ON!
- The Grey Eagle team
SOCIALLY DISTANCED, DRIVE-IN STYLE CONCERT
YOU ARE PURCHASING A 20x15 BOX WITH SPACE FOR PARKING AND A SEATING AREA BESIDE YOUR VEHICLE, IF YOU CHOOSE TO ENJOY THE CONCERT FROM OUTSIDE YOUR VEHICLE (BRING YOUR CAMPING CHAIRS)
ALONG WITH FULL SCALE STAGE PRODUCTION, THE CONCERT WILL ALSO BE TRANSMITTED TO YOUR FM CAR RADIOS FOR THOSE THAT CHOOSE TO REMAIN IN VEHICLES
MAXIMUM OCCUPANCY PER VEHICLE IS 4
NO CAMPERS, RVS, OR SPRINTERS ALLOWED. MAX VEHICLE HEIGHT CLEARANCE IS 8 FEET
"The real thing, people." -Billboard
In 2020 American singer-songwriter Martin Sexton extends touring in support of his ninth studio release Mixtape of the Open Road. The Wall Street Journal and CMT premiered tracks from the album that since garnered much critical acclaim. "Outstanding taste in songwriting as well as a soul-marinated voice." -Rollingstone
Syracuse native Sexton got his start singing in the streets and subways of Boston in the early 90's. Still fiercely independent and headlining venues from The Fillmore to Carnegie Hall, he has influenced a generation of contemporary artists. His songs have appeared in television series such as Scrubs, Parenthood, Masters of Sex and in numerous films, though it's his incendiary live show, honest lyrics, and vocal prowess that keep fans coming back for more.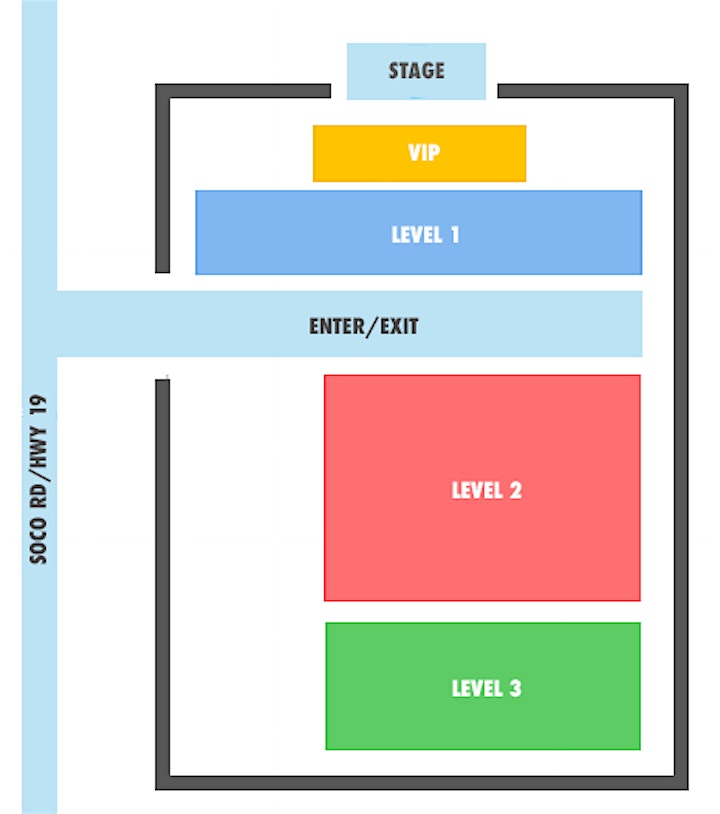 Venue Information:
Maggie Valley Festival Grounds
3374 Soco Rd

Maggie Valley, NC, 28751